Welcome to Cooper Fire Services (UK) Ltd
Cooper Fire Services (UK) Limited is a family owned and operated specialist fire detection and Prevention Company. Operating out of Surrey since 2010, Cooper Fire Services (UK) Limited has specialised in providing unrivaled services including design, installation, and commissioning.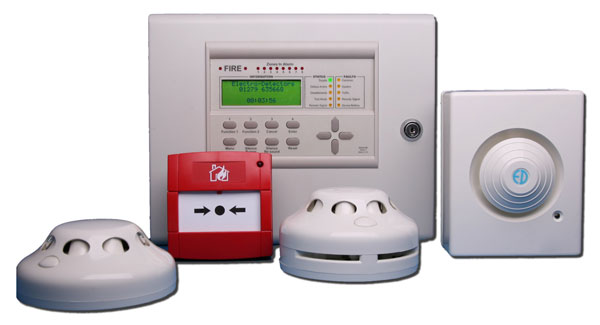 Fire detection and alarm systems are designed to detect unwanted presence of fire by monitoring environmental changes associated with combustion. Cooper Fire Services (UK) Limited offers a wide range of fire alarm systems all of which are all ultimately designed for one express purpose - to protect life and property.
Conventional Fire Alarm Systems, in their various forms, have been around for many years and have changed little in that time in terms of technology although design and reliability have improved significantly. However, conventional fire alarm systems are a well-proven technology protecting many hundreds of thousands of properties worldwide. A Conventional Fire Alarm System is often the natural choice for smaller systems or where budget constraints exist.
Cooper Fire Services (UK) Limited offer two types of systems. 
Analogue Addressable Fire Alarm Systems differ from conventional systems in a number of ways and certainly add more flexibility, intelligence, speed of identification and scope of control. For this reason Analogue Addressable Fire Alarm Systems are the natural choice for Commercial premises and more complex system requirements. Our radio based Wire-Free systems provide a number of unique features that make them an ideal alternative to wired systems for many applications.
All our systems are both simple to operate and user friendly; full training is provided. This reduces common operational problems for end users and ensures you and your premises are fully protected at all times.
We provide a fast and friendly response to all enquiries and offer a survey service to establish your exact needs. It is very important that we examine your requirements thoroughly before offering advice or recommending a suitable solution.

Someone from our team will come and discuss your budget, survey the premises thoroughly and give you expert advice on fire detection.

Once we are fully aware of your situation, we can specify a customised system and present our solution along with a written explanation and a quote to undertake the work, 

*Rapid response to any query 
*Surveys and fire detection advice
*Written survey results and recommendations
*Free, no obligation quote